Need Breaking Updates?
Subscribe Now and Receive Breaking Stories directly to your email inbox daily
Thank you for subscribing.
Something went wrong.

Grafton Thomas was named as the suspect accused of stabbing multiple Jewish people with a large knife at a Monsey, New York rabbi's home during Hanukkah celebrations in Rockland County, New York. It was the latest in a series of attacks against Jewish people in New York.
Witnesses described a horrific scene in which the suspect, his face shielded partially with a scarf, knocked on Orthodox Rabbi Chaim Rottenberg's door and then unleashed mayhem by pulling a machete-style knife out of a case. People threw furniture at him to ward off the attack, which unfolded on the evening of December 28, 2019.
The Jerusalem Post reported that the attack occurred at what is called Rabbi Rottenberg's Shul. Ramapo police chief Brad Weidel said in a press conference that five people were stabbed at the residence. Two of the victims remained hospitalized on Sunday. The rabbi's son was among those wounded. The knife was the "size of a broomstick," a witness told Lohud.
This is #MonseySynagogueStabbing suspect Grafton Thomas' booking photo. He's charged with 5 counts of attempted murder @CBSNewYork
Grafton Thomas is 37 and lives in Greenwood Lake, New York, which is about 20 miles away from Monsey in Orange County, New York. Governor Andrew Cuomo said Sunday, "This is violence spurred by hate. It is mass violence and I consider this an act of domestic terrorism. Let's call it what it is." He said there have been at least 13 anti-Semitic attacks in New York state since December 8.
Some media outlets reported the suspect's name as Thomas Grafton or Thomas E. Grafton, but public records reveal it to be Grafton E. Thomas. He was arraigned Sunday afternoon in Ramapo town court on five counts of attempted murder and one count of burglary. Justice Rhoda Schoenberger ordered Thomas held on $5 million bail, Ramapo Town Supervisor Michael Specht tweeted. Schoenberger ordered Thomas to return to court January 3.
News cameras captured the suspect being walked out of the NYPD's 32nd Precinct in Harlem after his arrest. He was taken back to Rockland County. Monsey is a hamlet of Ramapo, New York, and authorities there are leading the investigation. Assistant District Attorney Michael Dugandzic wanted the judge to hold Thomas without bail, but the judge said she couldn't do so because of the state's "new prison reform laws," Lohud reports, adding that one victim has a fractured skull.
New York Synagogue Attack: Suspect Taken Into Custody In Harlem After Cross-County SearchThe suspect in a Monsey, New York, synagogue attack led law enforcement on a two-hour cross-county search late Saturday night before officers finally caught him in Harlem; CBS2's Christina Fan reports.
However, the community quickly rose in defiance and with grace. "Right after the #Monsey stabbing, the Rabbi and his followers gathered in the synagogue next door to his home (where the attack took place), and continued the celebrations. 'The grace of God did not end and his mercy did not leave us,' is a rough translation of the lyrics," wrote the Orthodox Jewish Public Affairs Council.
NYPD Counterterrorism wrote on Twitter: "We are closely monitoring the reports of multiple people stabbed at a synagogue in Monsey, NY (Rockland County)."
"I am horrified by the stabbing of multiple people at a synagogue in Rockland County tonight," Cuomo said in a statement. "We have zero tolerance for anti-Semitism in NY and we will hold the attacker accountable to the fullest extent of the law. NY stands with the Jewish community."
Here's what you need to know:
---
1. The NYPD Located Grafton Thomas in a 2015 Nissan Sentra With 'Blood All Over Him'
Suspect in Hanukkah celebration stabbings.
Public records show that Thomas lives in a house on Lake Drive in Greenwood Lake that has been owned by a relative since 2001. He previously lived in Brooklyn, New York, records show. In contrast to previous attacks where suspects had prolific online presences, no obvious social media accounts for Thomas have been unearthed.
The suspect fled the stabbing scene in a vehicle, but it didn't take long for police to locate it. Police revealed that the NYPD had located the suspect in the 32nd Precinct. Authorities said a witness wrote down the suspect's license plate at the scene and it was uploaded into a police database. License plate readers helped alert the NYPD that the suspect had driven his Nissan Sentra into New York City. He was spotted crossing the George Washington Bridge. He then was apprehended in Harlem.
He smelled strongly of bleach when arrested, a prosecutor said in court.
Grafton Thomas.
According to CNN, Thomas was found with "blood all over him." He was arrested just after midnight on Sunday. The stabbings occurred about 10 p.m. Saturday. "Last night, a keen eye & quick response by @NYPD32Pct cops led to the apprehension of a suspect wanted in connection with the horrific attack at a Hanukkah celebration in Monsey," New York's Police Commissioner wrote. "Outstanding work by Officers Radziwon & Mattera."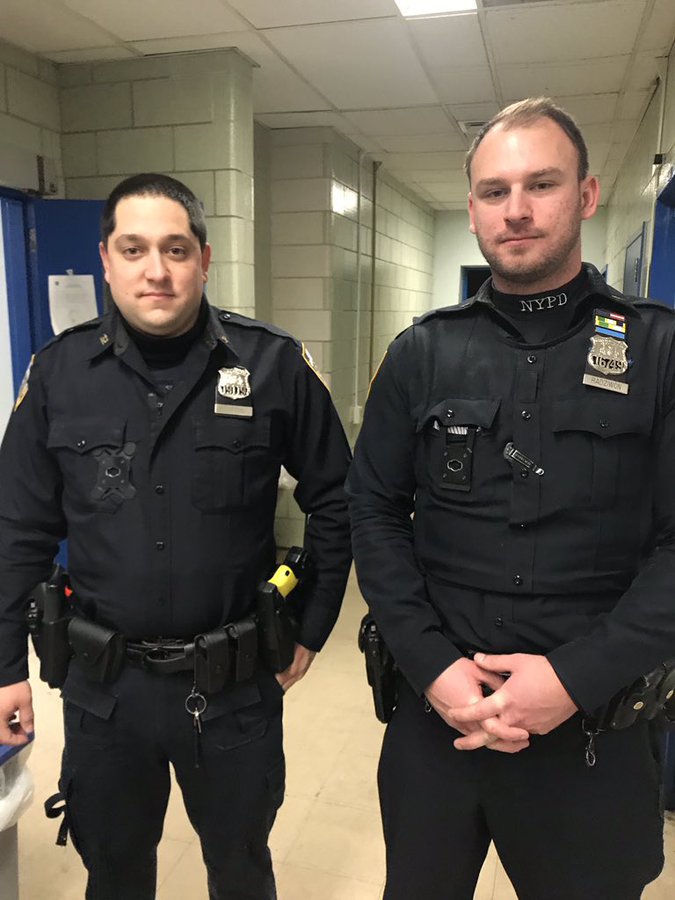 CBS New York reported that the man entered the Shul and stabbed people with a machete during a Chanukah celebration. According to the television station, the suspect chased people out of the home before fleeing in a car.
Governor Cuomo called the incident "frightening" and "inexplicable." He said the suspect did not make any statements before stabbing people. "Nothing said, just hate. Hate and violence, that's all it was," Cuomo said Sunday.
The Orthodox Jews Public Affairs Council located in the area wrote on Twitter: "At 9:50 this eve, a call came in about a mass stabbing at 47 Forshay Road in Monsey (Rockland County; 30 miles North of NYC). It's the house of a Hasidic Rabbi. 5 patients with stab wounds, all Hasidic, were transported to local hospitals."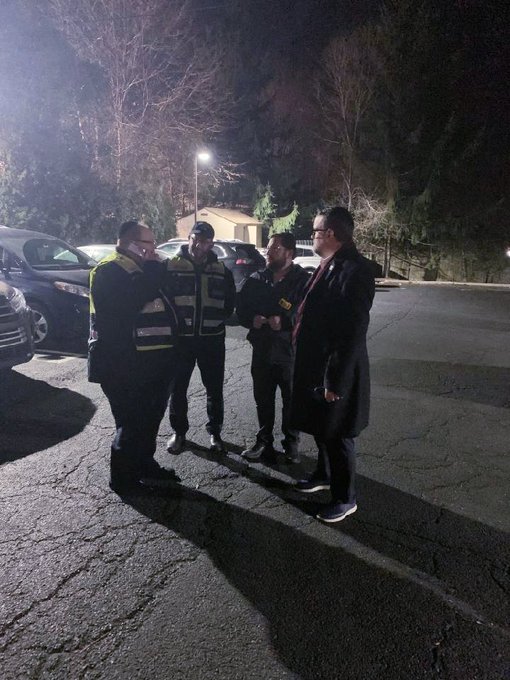 The Council added: "2 of the victims of the attack were taken into hospital as critical. The perp's face was partially covered with a scarf but skin showed him to be an African American. One of the victims was stabbed at least 6 times. The fifth/least severe case had a cut in his hand. Perp left in a vehicle…a Gray Nissan Sentra." The New York Times reported that the knife attack occurred in the home of an "ultra-Orthodox rabbi."
---
2. Grafton Thomas Was Once Accused of Punching a Police Horse, Reports Say, But His Lawyer Says He Has No Major Convictions
According to Daily Beast, Grafton Thomas was once accused of punching a police horse and that's just one of several past arrests on his record.
However, his lawyer told the court he has no criminal record although he was accused of "menacing and reckless endangerment charges" last summer in Greenwood Lake, but "those charges were to be dismissed if he avoided legal trouble," Lohud reports. She did say that he had "a conviction for a driving-related offense," according to The New York Post.
According to CNN, the attorney told the court that Thomas has been arrested twice in his life. He is now facing five counts of attempted murder, and the videos from Monsey were very distressing.
"On this sixth night of Hanukkah, five people were stabbed during a menorah lighting at a synagogue in Monsey, Rockland County. A man walked in and started stabbing people with a machete," wrote Mack Rosenberg of WCBS 880.
The disturbing videos posted to Twitter showed victims on stretchers and chaos at the scene. ABC 7 reported that the rabbi's home is located next door "to his congregation." However, later videos showed the rabbi continuing the Hanukkah celebration.
ADL New York/New Jersey wrote early on, "Aware of reports of a stabbing in Monsey, NY at a synagogue. We are on the way to the scene to gather more information and coordinate with law enforcement."
---
3. One Witness Said Grafton Thomas, Who Reportedly Lives With a Parent, Pulled Out a Knife & Started to 'Run at People' But They Hit Him With Furniture
One witness described the horrific stabbing attack to The New York Post, saying, "He just took it (the knife) out and started to run at people." The witness said he threw furniture at Thomas.
"I saw him stabbing people and I started throwing chairs and tables," he told The Post. According to Daily Beast, several people "hit him with chairs and a small table."
According to The New York Times, after stabbing people in the rabbi's home, Thomas "tried to enter a synagogue next door, Congregation Netzach Yisroel, which is led by Rabbi Rottenberg." However, people inside heard screams and had already locked the door, preventing him from entering, The Times reported.
The New York Daily News reported via a source that Grafton Thomas lives with his father, who owns an auto body shop. However, CNN reported, per the suspect's lawyer, that he lives with his mother. Public records show him tied only to a woman in her 50s who has worked as a nurse, according to her Facebook page.
"I am deeply disturbed by the situation unfolding in Monsey, New York tonight," New York's Attorney General Letitia James wrote on Twitter. "There is zero tolerance for acts of hate of any kind and we will continue to monitor this horrific situation. I stand with the Jewish community tonight and every night."
President Donald Trump tweeted, "The anti-Semitic attack in Monsey, New York, on the 7th night of Hanukkah last night is horrific. We must all come together to fight, confront, and eradicate the evil scourge of anti-Semitism. Melania and I wish the victims a quick and full recovery." The Rockland County Executive also condemned the attack.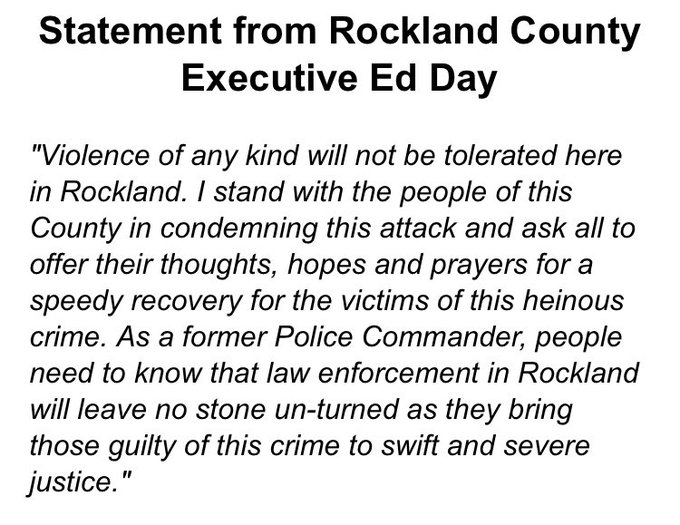 Mark D. Levine, New York City Councilman, wrote, "There have been NINE anti-Semitic attacks in NYC in the past week. And now this horror tonight just outside the city, in Monsey. This is a full blown crisis. None of what we are doing is good enough."
---
4. Thomas Was Accused of Covering His Face With a Scarf & Knocking on the Door to Gain Entrance
The suspect "entered Rabbi Rottenburg's Shul, located in the Forshay neighborhood in Monsey, and pulled out a machete. He pulled off the cover and stabbed at least 3 people. One of the victims was stabbed in the chest," reported Vos Iz Neias.com.
Police say Thomas concealed his face with a scarf. He knocked on the rabbi's door to gain entrance, they say.
A man wrote on Twitter, "A man with machete just went into a synagogue not far from my house and started stabbing people. Prayers to those wounded. Reports are that the suspect is still on the loose."
Motti Seligson, director of media for Chabad, reported that people at the synagogue "were gathered for a Hanukkah celebration." He also wrote, "I'm hearing two men walked into Rabbi Rottenberg's home where a menorah lighting ceremony was taking place and stabbed five people. They tried moving to the ajoining synagogue but the people there barricaded the door. They fled in a silver car." However, police now say Thomas is the lone suspect.
Monsey is a hamlet and census-designated place that is located in the town of Ramapo, Rockland County.
---
5. Authorities Are Investigating Whether Thomas Is Linked to a Previous Stabbing Near a Synagogue in the Area
Three Jews stabbed in a synagogue in Monsey tonight. An intruder came into Rabbi Rottenberg's shul with a machete.

There are no words to describe the anxiety of this moment.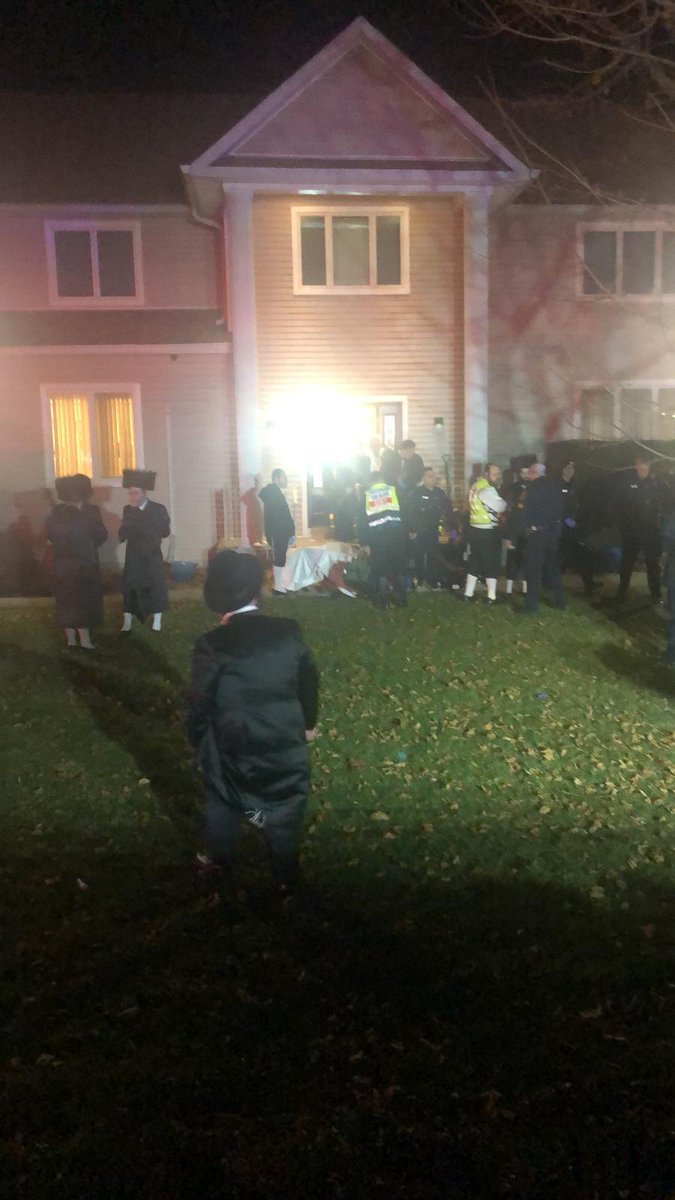 According to The New York Times, Rockland County's roughly 320,000 residents are about 31 percent Jewish, which is the largest Jewish population per capita of any New York county.
Previously, an Orthodox Jewish man was stabbed as he walked to a Monsey synagogue, The Times reported in November 2019.
The New York Post reported that authorities are now investigating whether Grafton Thomas was the perpetrator in that attack. In that incident, in November, the victim was "beaten and repeatedly knifed while walking to the Mosdos Meharam Brisk Tashnad religious center in Monsey," The Post reports.
Police block Forshay Rd. In #Monsey Sunday night after a man caring a machete burst into a synagogue and attacked worshipers. @lohud @DebraWaldeyer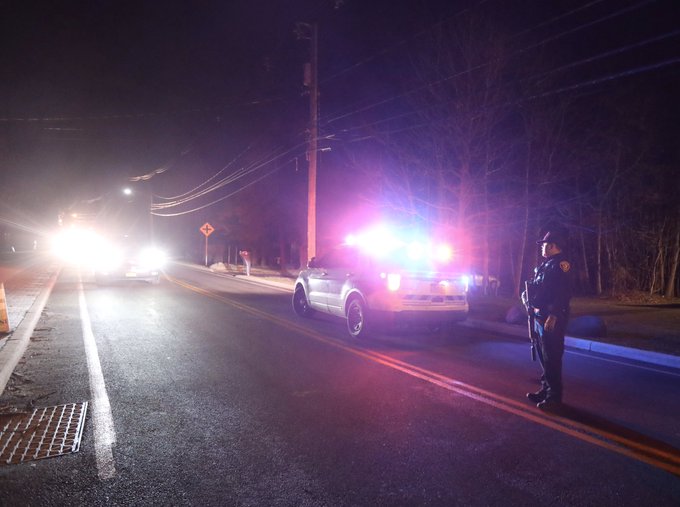 Earlier in the day on December 28, Governor Cuomo tweeted about a different attack, writing, "I am disgusted to learn of the attack on three members of our Jewish community in Brooklyn on Friday—the 6th anti-Semitic incident in NYC just this week. The cowards responsible are trying to spread fear, but they will always fail. NY stands united against anti-Semitism & hate."
Cuomo said on Sunday, "This is intolerance, meets ignorance, meets illegality. This is an intolerant time in this country. We see anger, we see hatred exploding. It is an American cancer in the body politic. It literally turns one cell in the body against others. We have seen it here in the state of New York. This is about the 13th incident of anti-Semitism in just the past few weeks. It comes during a period of high holidays for the Jewish people. At the end of the day, it's not just about words, it's about action. And we have seen enough in New York."
People took to social media to express their heartbreak over yet another attack.
The anti-Semitic attack in Monsey and the other hate crime incidents against Jewish people in New York also come after a deadly shooting attack on a Jewish deli in Jersey City, New Jersey, on December 11. A man and a woman, motivated by anti-Semitism, fatally shot a detective and killed three civilians.