Lionel Messi. The name itself is enough to strike terror into the hearts of the bravest defenders of his era. As he approaches the twilight of his career, journalists from all over the world have run out of superlatives to describe the divine Messi. Apparently, his former coach Pep Guardiola did have a tad bit of advice for them as he quoted those words.
"Don't write about him. Don't try to describe him: Just watch him."
Considered by many as the greatest player ever to play the game of football, Leo Messi has given them every reason to say so. You would be absolutely tired if you try to count his accolades. They are limitless.
And records? Oh, don't even think about it. Even Messi himself wouldn't be able to remember the amount he has broken. It feels criminal to describe his feats in words, as adjectives have proven so inadequate in describing his god-like achievements. Needless to say, he occupies the throne in the pantheon of the greatest footballers ever to grace the game.
When people saw Pele and Maradona, they were sure they wouldn't see anyone like them ever again. But then, Messi happened. And he has broken almost every other record that Pele and Maradona held for years. Out of them, some look like they will never be broken again. Here are the top 5 records Messi has yet to break in his career.
#5: MOST APPEARANCES FOR BARCELONA
Messi started his club career in 2004, aged 17. He was the youngest player to feature in a La Liga match for the Catalans until the record was broken by Bojan. Since then, Messi has come a long way, scoring countless times while breaking a number of records. The Argentine skipper is already the all time top scorer for Barcelona with a whopping tally of over 550 goals. Considering the fact that he has 4 to 5 years left under his belt, he could end up amassing an unimaginable number of goals.
However, Leo Messi is still behind Xavi Hernandez in the count of most appearances for the Catalans. Xavi has appeared 869 times for Barca from 1998 to 2015. Messi has appeared in 385 matches for the Blaugrana. He can overcome Xavi's gigantic number if he decides to stay at Barcelona for the rest of his career.
#4: MOST APPEARANCES FOR ARGENTINA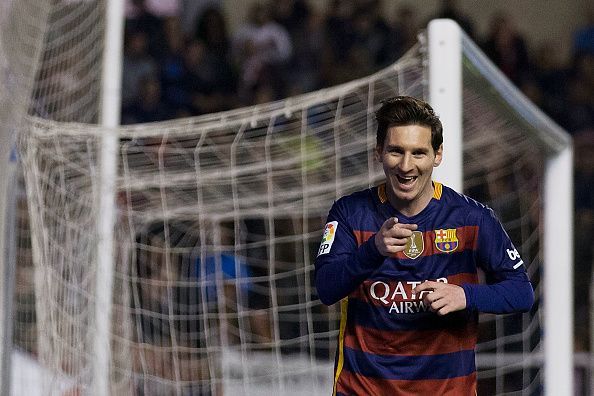 On the international front, the Barcelona attacker also holds the record for being the all time top scorer for Argentina. However, he is yet to become the most capped player for his country. Javier Zanetti has the most caps(143) for Argentina.
Messi's sudden decision to retire from international football after losing consecutively to Chile in the Copa America. Javier Zanetti's record was on the verge of remaining intact, but Messi's retirement was short-lived. The striker announced his return to the international stage has once again before the World Cup qualifiers. His return has increased his chances of surpassing his team mate's record for his country.
Messi currently has 120 caps for his country.
#3: BECOME THE BARCELONA PLAYER WITH MOST CHAMPIONS LEAGUE FINAL APPEARANCES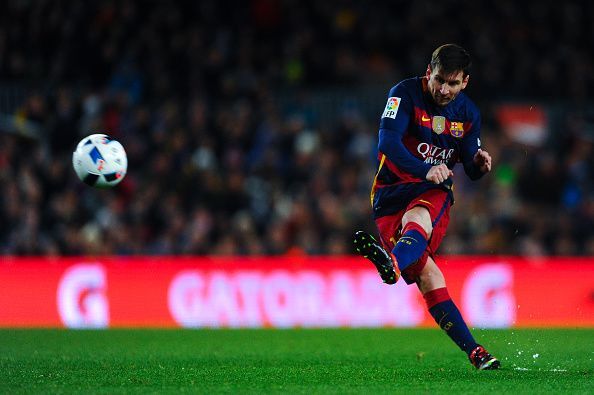 Out of the five Champions League trophies that Barcelona have won, Messi has played in three finals, winning all three. The striker made his three appearances in 2009, 2011 and 2015 respectively. However, it is Andres Iniesta who holds the record for most Champions League final appearances.
The 2006 Champions League final remains the only difference the Spaniard and Messi. An injury denied the Barca attacker from featuring in the final versus Arsenal. However, it remains to be seen if Barca can reach the finals this year.
Even if they manage to do so, the record would still be intact with Iniesta, unless he suffers an injury that will keep him out of the final. Another course it could take is if Iniesta decides to leave the Catalans, as his future is in doubt according to recent developments at the club.
#2: MOST GOALS IN A SINGLE LA LIGA APPEARANCE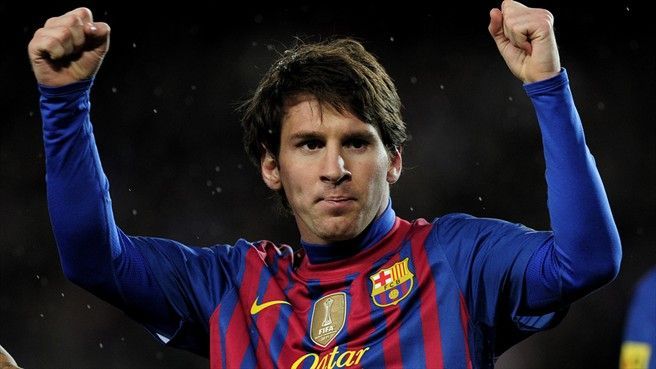 Both Lionel Messi and Cristiano Ronaldo have destroyed multiple goal-scoring records in both La Liga and the UEFA Champions League but here's one record that still stands – 86 years after it was first set in the Spanish top division.
Cristiano Ronaldo is a step ahead of Messi, by scoring 5 goals in a single La Liga match on two different occasions. But, there have been two players in the La Liga history to score 7 goals in a single fixture.
Athletic Bilbao's Agustin Sauto scored seven goals in one game back in 1932, a feat that was then repeated in 1952 by Barcelona's Laszlo Kubala. Messi, on the other hand, has scored only four goals in a single match.
#1: SCORE IN EVERY MINUTE OF A FOOTBALL MATCH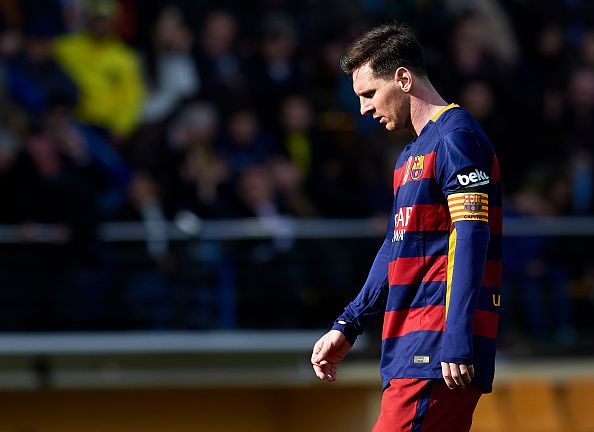 This, by far, remains the toughest record to be broken by Lionel Messi. His arch-rival Cristiano Ronaldo and former Barcelona team mate Zlatan Ibrahimovic are the only two players in the world who have broken this feat. If he can achieve this record, he will be the third player in the world to do so.
Messi has yet to score in first two minutes of a football match. He is especially lethal at the end of first and second halves. Between the 45th minute and the end of the half, he has scored 12 goals and between 90 and the end of stoppage time, 29. Other minutes that work well for Leo are between 80 and 88, in which he has scored 43 times.